Citation:
Just wondering if there is a rule of thumb for the size of the center ball when using certain size cord with so many turns on the monkeys fist? Or is it trial and error.
Thanks Matt


hello Matt...
...yes, it's mostly trial and error to find the right size ball/cord/monkey's fist.....but you can get pretty close with your first try....i have wooden balls, ping-pong balls, golf balls, ball bearings....in all sizes...once you get the right combination keep good notes!...in your "knotebook"!!!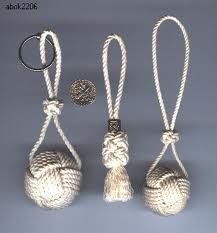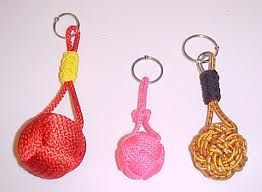 ...these are 6, 12 and 18 sided monkey's fists....

Dan-Alaska
Citation:
Dan do you know where i can find some notes for the 12 and 18 side monkey fists thanks.
...the 18 sided monkey's fist (aka: Knobbly Knot) is made on your hand...actually a lot easier to make than the Double Monkey's Fist: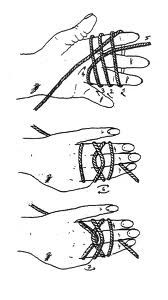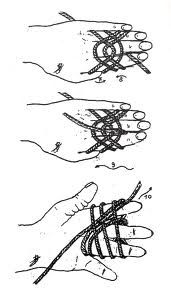 ...i believe all credit for this knot goes to: Luc Prouveur - France

Dan-Alaska
××××××××××××××××××××××××××××××××××××××××××××××××××××××××××××××××××××××××××××××××××××××××××
hello folks...
...i've had some folks ask how the "Double Monkey's Fist" is made....it is ABOK 2206: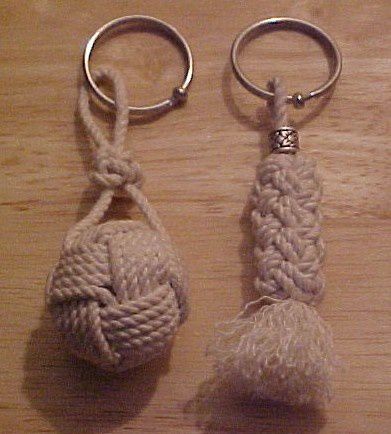 ...i make it exactly as shown in ABOK....i make it flat and then work it round around a wooden ball....it takes a little experimenting to find the right size wooden ball to match the cord, etc. but after you have made a few they are not too hard to make!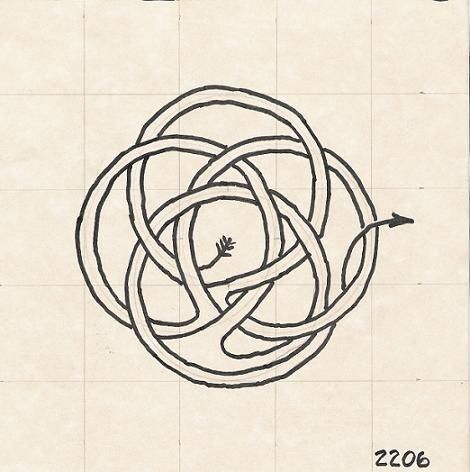 ...step-by-step instructions for ABOK 2206 at KHWW by Tony:
http://www.khww.net/readarticle.php?article_id=41
...Dan-Alaska